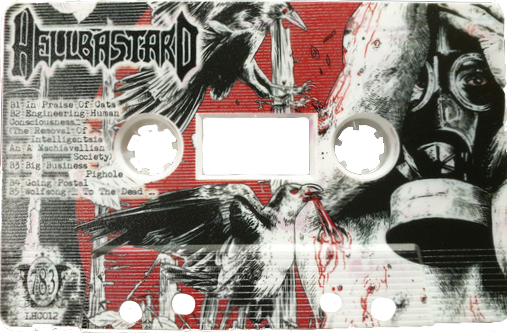 HERIDA PROFUNDA/HELLBASTARD split to see daylight on TAPE.
Tape collectors take notice.  After the LP ( available on picture disc) and the CD version, this 2015, now classic, release from HERIDA PROFUNDA and HELLBASTARD will be available on cassette from Nov 30th, 2019.
Released in Asia by Tempang Records on black shell cassette tapes limited to 100 copies and in Europe by 783punx on white fully printed shell, 100 copies limit.
Well, according to SANCTUS PROPAGANDA, the latter looks rather sexy and we are sure both versions will be gone pretty soon so go and get them now from 783punx and Tempang Records